latest news
Aberdeenshire business fined for fragile roof fall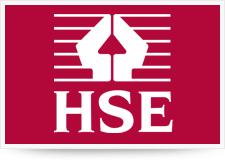 An Aberdeenshire firm has been fined for serious safety failings after a man died when he fell more than 5m through a fragile roof.
The man who has arrived from Latvia only two weeks before the incident, was working with his nephew removing asbestos cement sheets from the roof of a property the firm was converting into residential property. They used a telehandler to reach the roof and then sat on its apex while the telehandler's basked was being unloaded. Unfortunately the roof suddenly collapsed beneath them. The nephew managed to grab onto something and was left hanging from a wall but his uncle fell over 5m to the concrete floor below.
The HSE's investigation found that the evening before the incident the firm's managing director had visited the property to plan the next day's work with the uncle and nephew but neither of them had a thorough grasp of the English language and believed that they were to start removing the roof the following morning in his absence. They also believed that they could bring in additional workers to undertake this task, if required. As a result, another son and nephew were asked to help dismantle the roof.
The investigation concluded that there was poor communication, a lack of instruction and supervision and the equipment used was not suitable for the task. This meant the work was being carried out in an unsafe manner.
The firm was fined £80,000, reduced to £60,000 after pleading guilty to breaching Section 3 of the Health and Safety at Work etc Act 1974.
Work at height is by its nature dangerous so it's essential that all forms of work are planned properly and that clear instruction and supervision are given, particularly when there are language issues.
Commenting after the case the HSE investigator said, "This type of work should ideally be undertaken without the need to directly access the roof, for example by using a Mobile Elevated Working Platform, or, if that is not possible, with safety measures to minimise the risk of falling such as crawling boards, fall arrest harnesses or netting.
"In addition, an employer needs to arrange suitable training and instruction to ensure that persons working there clearly understand not only what they are expected to do but also how they are expected to do it in order to ensure a safe system of work will be followed. In this case the difficulties arising from the language barrier resulted in fatal consequences."