latest news
Board-Walk walkway for fragile roofs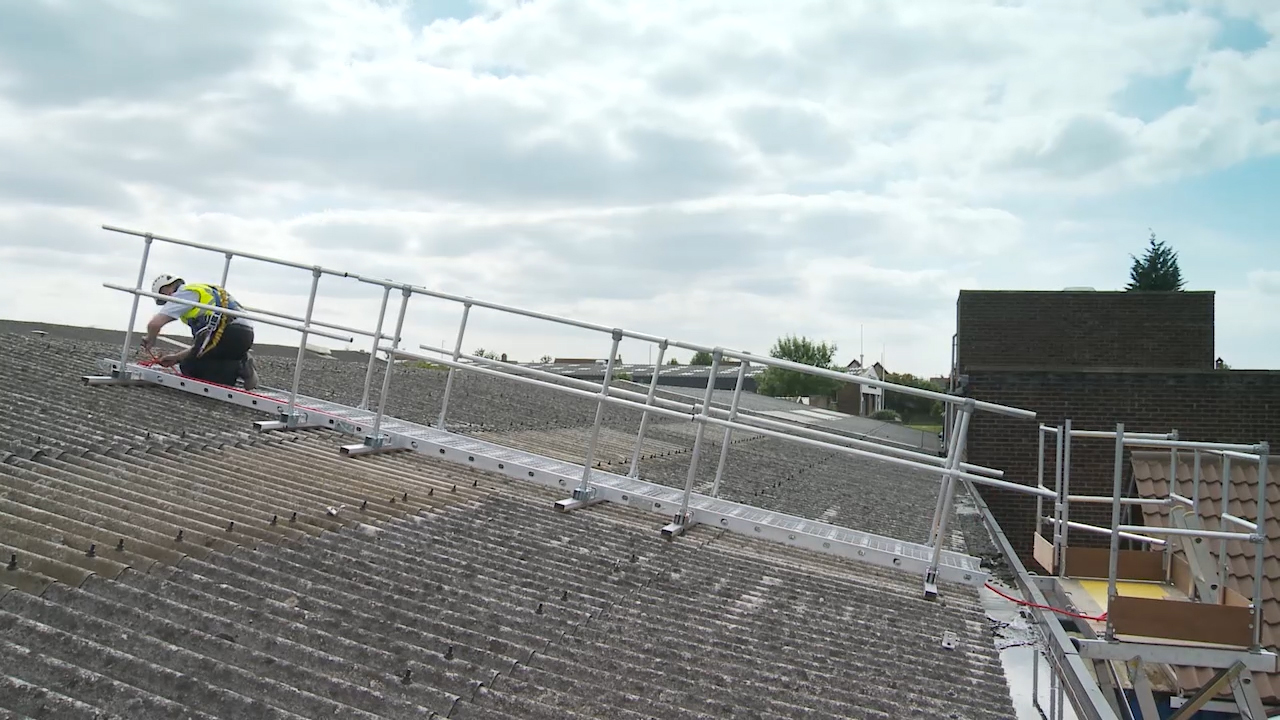 We recently wrote about Working Safely on Fragile Roofs and how correct planning, training, supervision and equipment selection can help to ensure work at height on fragile roofs can be carried out safely.
Falls through fragile roofs are one of the main causes of serious injuries which is why effective precautions need to be taken when working on or near to fragile surfaces.
The Board-Walk open mesh walkway system has been designed specifically so that work on fragile and industrial roofs can be carried out safely. The system has been designed to enable access from the eaves to ridge, while spreading the load on support battens. The system is lightweight and portable and provides workers with a safer working position.
Board-Walk is a modular system consisting of 1m, 2m, 3m & 4m sections which can be linked together quickly and easily and an integral full length work positioning line.
Click here to watch our Board-Walk video to see how easy it is to assemble and use the system.