latest news
Essential protection for fragile roof lights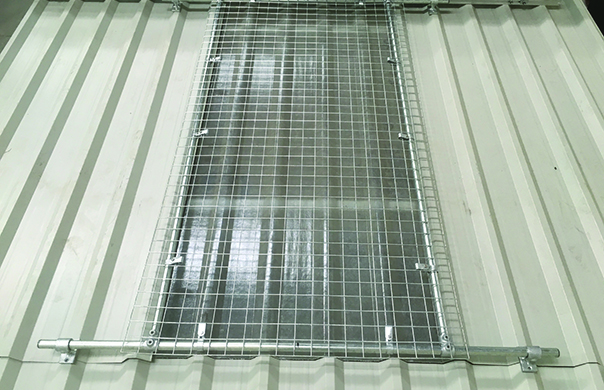 Falls through fragile roofs account for almost a fifth of all fatal fall from height accidents in the construction industry. Most at risk are those working in the building maintenance sector where short term maintenance and cleaning work is carried, particularly on factory, warehouse and farm roofs which tend to feature and abundance of roof lights and skylights.
Fragile roof falls are avoidable through careful planning and selection of equipment. Kee Cover has been developed specifically to address the issue of fragile roof light and skylight hazards on trapezoidal and standing seam roofs.
Kee Cover is available in two modular formats, a Standard Model which fixes virtually flat to the roof surface and a Raised Model which is mounted above the skylight to give a greater distance between the mesh panel and the roof light and protect the skylight from damage during a fall.
Both models are quick and easy to install and have been extensively tested to guarantee performance in accordance with the ACR Red Book for Non-Fragility of Roof Assemblies and BS EN 1873.
Click here for further information on Kee Cover fragile roof light and skylight protection.