latest news
Get ready for unannounced HSE site visits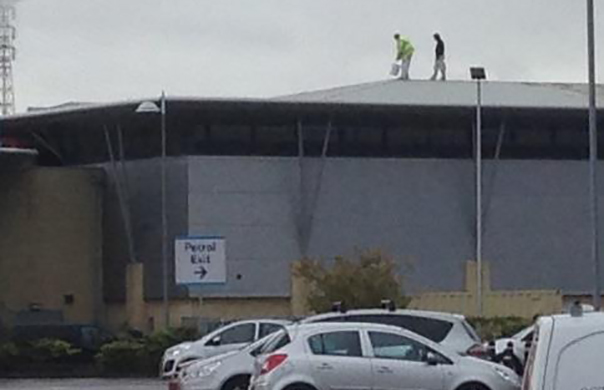 Are you working at height safely? If so then you don't need to worry about the HSE's latest SaferSites initiative.

From next Monday 3rd October until the 4th November 2016, HSE construction inspectors will be carrying out unannounced visits to sites where refurbishment projects or repair works are being carried out.

Inspectors will be focussing on high-risk activities such as working at height, to make sure they're being properly managed.
Immediate enforcement action will be taken where serious legislation breaches are found, but inspectors will also be encouraging a positive change in behaviour to ensure on-going compliance.
Key areas the inspectors will be concentrating on include:
risks to health from dust exposure such as silica are being controlled properly
that workers understand where they may come across asbestos, and what they should do if they do find it
other health risks are being properly managed, including exposure to noise and vibration, manual handling and hazardous substances
work at height has been identified and properly planned and appropriate precautions are in place
equipment is installed and assembled correctly and inspected and maintained properly
sites are organised properly in order to avoid trips and falls, walkways and stairs are obstruction free, and welfare sites are adequate

If refurbishment, repair or maintenance work is being carried out on your roof, or you're working at height, make sure all precautions are taken to ensure the work can be carried out safely. For example, protect fragile roof lights or skylights so workers cannot fall through them, either by installing a protective cover over the roof light or use a suitable walkway system designed for fragile roofs.

If you have any concerns about working at height, or would like us to recommend a suitable system so work at height to be carried out safely call us on Tel:0141 949 1014