latest news
Health and Safety Executive report shows fatal falls increase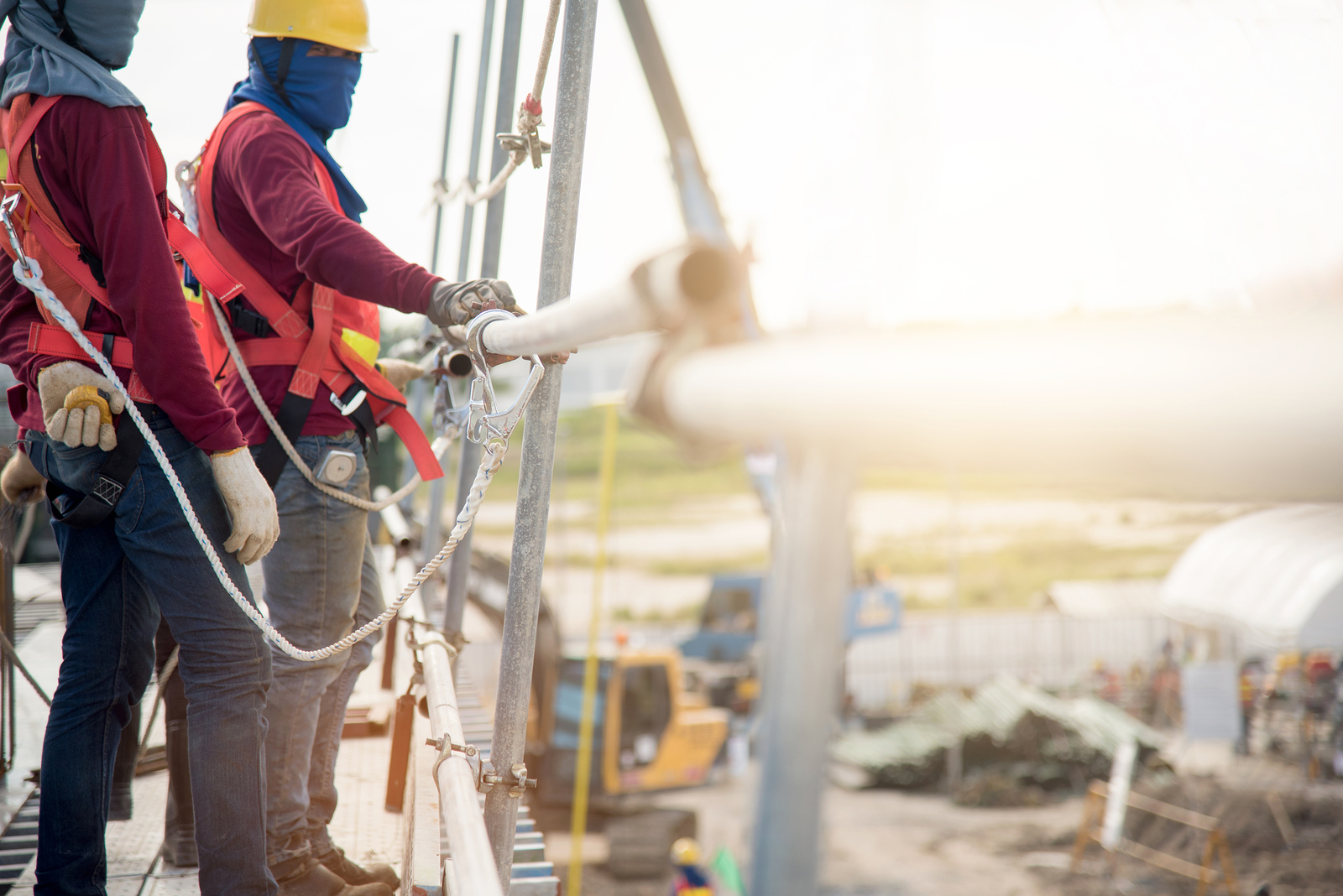 The Health and Safety Executive has released a statistics report which highlights a worrying increase in deaths caused by work at height.
Forty workers were the victim of a fatal injury from a fall from height between 2018 and 2019, making it the leading cause of workplace deaths. Between 2017/2018, 35 workers died due to a fall from height.
Across all sectors 147 workers were killed at work in 2018/2019, an increase of 6 fatalities from 2017/2018.
These statistics follow an advisory report from the All Party Parliamentary Group on Working at Height, created by a group of non-partisan MPs with the help of various work at height industry leaders, which advised the introduction of enhanced reporting, the appointment of an independent body, and an equivalent system to Scotland's Fatal Accident Inquiry process throughout the UK.
'Time is of the essence'
Chair of the APPG and MP for Glasgow Central Alison Thewliss said: "these statistics show this issue is not going away. It is imperative that the Government takes forward the recommendations made in our report which have been devised with input from industry and key stakeholders".
"Time is of the essence when it comes to safety in the workplace, and we need to ensure these actions are taken forward as quickly as possible"
Speaking on behalf of the Access Industry Forum, PASMA's Managing Director, Peter Bennett OBE said: "whilst we welcome the UK continues to consistently have one of the lowest rates of fatal injury across the EU, the figures released today are still too high. There should be absolutely no question or doubt over workers' ability to return home safely to their families every evening."
The report does show a decrease in total fatalities in the construction industry in particular, with 30 fatal injuries, down on the average of 36 and the lowest since 1981, when records began. Unfortunately construction remains the second highest sector for number of deaths, behind agriculture, forestry and fishing.
HSE Chair Martin Temple said: "This release of workplace fatality statistics is a reminder that despite the UK's world leading position in health and safety, we cannot become complacent as we seek to fulfil our mission in preventing injury, ill health and death at work."
A leading cause of fatalities when working at height is falls through fragile roofs. At Roof Edge, we offer a range of fragile roof products when carrying out work on dangerous roofs, including temporary walkways and solutions for valley gutters. For more information about our height safety products, call us on 0141 949 1014, or use our online contact form.