latest news
How to install a self closing safety gate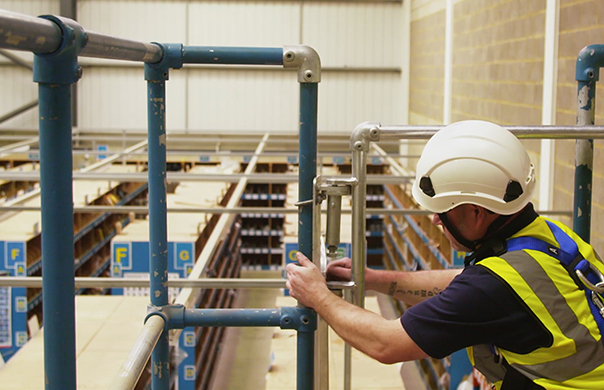 Spring loaded, or self-closing safety gates as they're often referred to, are a simple means of providing safe compliant access to restricted areas and to protect voids.
Previously, chains, bars and sliding link tubes provided safe access to open voids on platforms, around industrial machinery or as part of demarcation routes in factories and warehouses. However, these are reliant upon users remembering to replace the chain or bar once they've passed through. Being spring loaded, self closing safety gates automatically close behind the user which is why they are now the HSE's preferred solution.
The Kee® Gate range of safety gates has been independently tested and complies fully with the requirements of EN ISO 14122 Parts 3 and 4 and EN 13374. The range has been designed for installation to a variety of uprights or flat surfaces and can be easily retro-fitted to existing structures.

Click here to watch our Installation Video and see for yourself just how quick and easy it is to install a Kee® Gate self closing safety gate.