latest news
HSE appeals to Scottish workers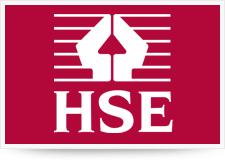 The HSE has appealed to Scottish companies and the self-employed to make safety and wellbeing a top priority this year.
New figures show that 20 people lost their lives while at work in 2013/14 and 6,871 suffered injury. This compares to 23 deaths and 7,156 injuries in Scotland the previous year. Statistics also show that around 81,000 people were believed to have been made ill through their work. National figures for Great Britain show 133 deaths, over 79,500 injuries and more than 1.1 million people were estimated to have been made ill through work for the same period.
These latest figures show that those working on construction, manufacturing and waste recycling are at most risk with falls from height and failure to maintain and guard machinery being of most concern.
Alistair McNab, HSE Head of Operations for Scotland said:
"The figures offer encouragement that we are continuing to head in the right direction, but they also show that we can still go further and challenge the industries where there is room to do more. Workplace conditions have improved dramatically in the past four decades, but as employers and the self-employed workers plan and prepare for the new financial year they need to ensure that health, safety and welfare is a clear focus."
Further information can be found on the HSE Website