latest news
Industrial roof safety solutions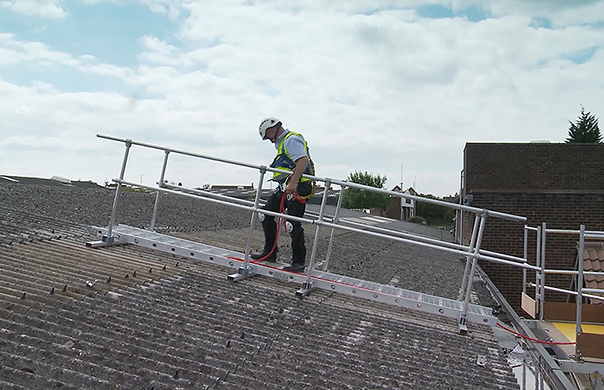 According to the HSE, falls through fragile surfaces such as fibre-cement roofs and rooflights, account for 22% of all fall from height fatal injuries in the construction industry.
Our range of roof safety equipment has been designed specifically to provide workers with a safe platform for skin maintenance, inspection, cleaning or re-sealing work on fragile and industrial roofs.




Ideal for short duration work the range features the Board-Walk open mesh walkway, Roof-Walk fully guarded rolling platform and the Valley-Walk mobile safety cage which allows users to move freely along valleys, northern lights and box gutter details on fragile roofs.
Call our product experts Tel: 0141 949 1014 on to find out more about our range of industrial roof safety solutions or send us a message via our Online Contact Form.



Related Posts