latest news
Introducing our range of pallet gates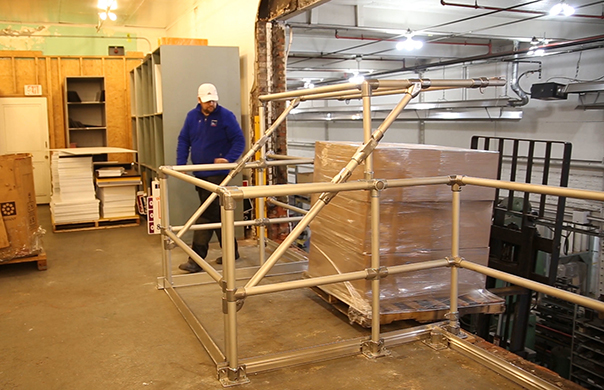 Our new range of Pallet Gates have been designed to allow pallets to be moved between levels and mezzanines in warehouses, factories, loading bays and logistic centres, quickly and easily.
The Pallet Gates range features four different configurations to suit a variety of operational requirements. Each features a simple hinge mechanism which allows the gate to be manually opened and closed as the pallet is loaded and unloaded as required, ensuring that workers are never exposed to potential fall hazards.

Each Pallet Gate is constructed from Kee Klamp® galvanised and Kee Lite® aluminium fittings which overcomes the need for welding. If the gate is damaged in any way, it can be quickly and easily repaired by replacing the damaged sections, keeping downtime to minimum.
The pallet gate is fully adjustable, and can be used for voids of up to 1.8 metres with a recommended installation height of 1.m
Click here for further information on our range of pallet gates