latest news
Introducing our range of spring loaded safety gates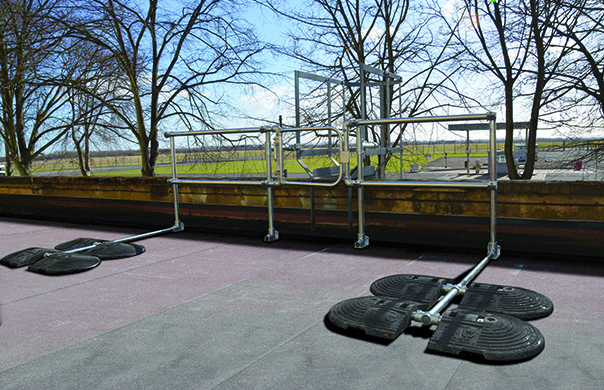 The KEE GATE range of Spring Loaded Safety Gates are used to protect access and egress on ladders, roof hatches, walkways, rooftop guardrails and plant machinery.
Self closing safety gates are now considered to be the preferred solution for access at height over traditional methods such as chains, bars or sliding link tubes. When chains and bars are used, they are reliant upon correct usage. If the user forgets to replace them, an open void is left which creates a serious fall hazard. Self closing gates on the other hand are spring loaded so automatically close behind the user.
KEE GATE is designed for quick and easy installation, the gate comes in a standard width of 1m which can be cut to the required size on site. The gate is then attached to the upright which can be square, flat or angled via the standard fixing U-bolts which are supplied with the gate.
Extensive testing has ensured compliance to international standards including EN 13374 Temporary edge protection systems and EN ISO 14122 Parts 3 and 4 Safety to machinery, making them the ideal industrial safety gate solution.
Our range of spring loaded safety gates are CE marked and available galvanised or powder coated to safety yellow.
Full product details on the spring loaded safety gates can be found in our Safe Access Solutions product section.