latest news
Kee Gate range expanded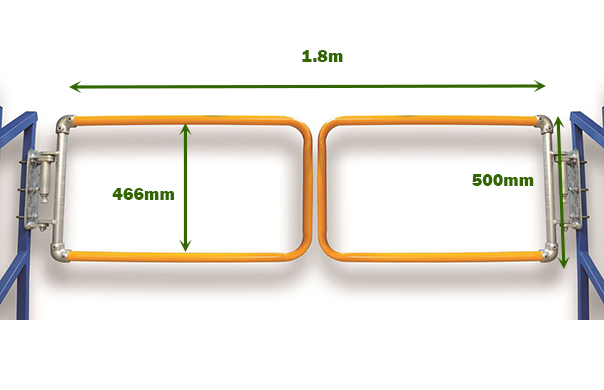 The Kee® Gate spring loaded safety gate range now includes double gate options for openings between 1m and 1.8m wide.
The double self closing safety gates are designed to be cut to size quickly and easily on site and don't require a locking mechanism or slam plate. A simple screw adjustment enables the gates to be aligned so that both gates meet precisely.
As with the single gate, Kee® Gate double self closing safety gates are available galvanised or powder coated and have undergone rigorous testing to ensure compliance to EN 14122 as well as guaranteed performance.
Click here for further information on the Kee Gate range of self closing safety gates.