latest news
New Fully Protected Walkway System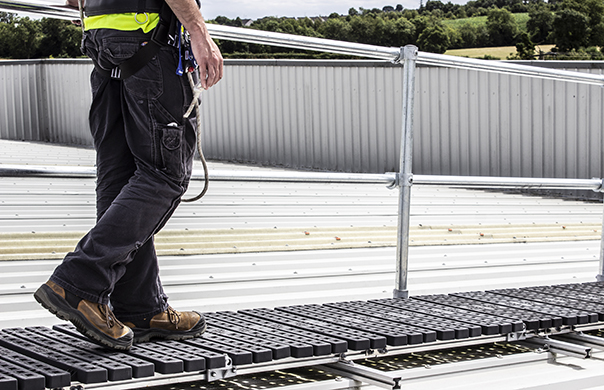 The new Kee Walk with guardrail system provides a safe walking surface for anyone on a roof, whilst also providing protection from fall hazards.
Kee Walk with guardrail is a modular approach to guardrail protection by eliminating the fall hazards that can be present when workers are exposed to an unprotected edge when accessing or egressing a roof top. Walkways with guardrail are the preferred method of fall protection under the hierarchy of control measures as they provide a high level of collective fall prevention for roof access and work at height.
The new walkway with guardrail is a cost effective system which provides contractors and maintenance teams with an anti-slip, clear demarcation route that eliminates potential fall hazards. The system has the added advantage of eliminating the need for personal protection equipment or harnesses, and can be used by multiple people at the same time.
Click here for full product information on Kee Walk with Guardrail