latest news
Roof Edge launches Mini Step-Overs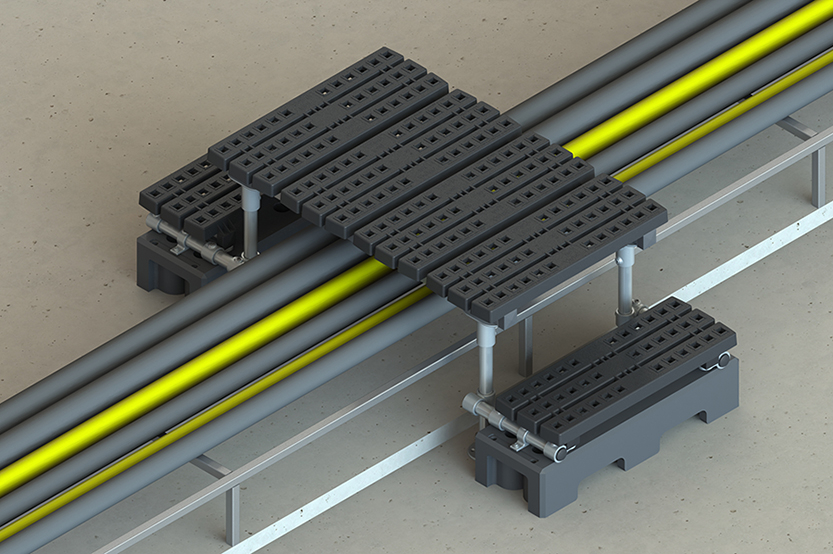 We have now launched the newest addition to our safe roof access range, the Mini Step Over Kits.
Changes in roof level and roof obstacles are a common hazard on modern roofs, and the best way to avoid these obstacles is with the help of step overs or access platforms.
However, in some cases, the obstruction may not warrant a full size platform, whilst still presenting a frustrating challenge to anyone accessing the roof.
In these cases, you may want to consider a Mini Step Over Kit.
Modular in design for ease of installation, they are ideal for safe access over low level obstacles such as fragile cable trays or narrow dips in the roof level. Mini Step Over Kits are available in a range of sizes and finishes and have been tested for compliance to EN 516 Class 1-C.
Kits are available either free standing or fixed and are delivered flat pack and partially assembled, with the free-standing option providing a non-penetrative solution.
For more information on the Mini Step Over Kit, click here, call us on 0141 949 1014 or use our online contact form.