latest news
Solar installer fined after rooflight fall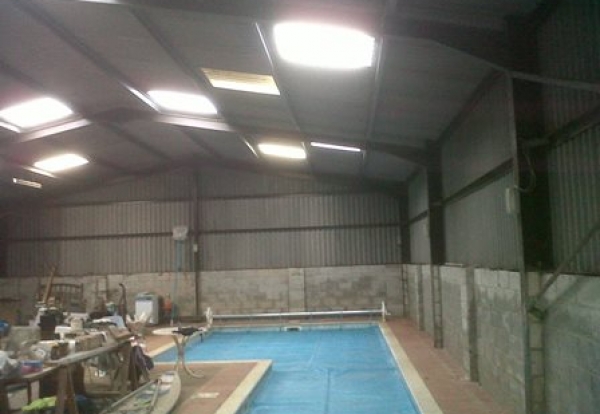 A Glasgow based solar installation company has been fined £153,000 after a worker was seriously injured falling through a fragile roof light.
The worker was part of a three man team replacing faulty solar panels on the roof of a domestic pool building. As he walked on the roof while carrying a panel, he fell through one of the 8 fragile roof lights on the roof into the swimming pool below. Although the water partially cushioned his fall, he hit the side of the flooring around the pool, fracturing his shin and a vertebra.
During the HSE investigation it was found that a scaffold tower, ladder and safety harness had been provided but none of the installation team had been given formal training or instruction on how to use them.
The company had been served with a Prohibition Notice to stop unsafe work on a fragile roof in 2011 so it was fully aware of the need to ensure provisions were in place to either prevent or mitigate falls during work at height.
Following the hearing the HSE inspector commented that "the injured worker suffered serious injury in the fall and could have been killed. He and his colleagues were effectively left to their own devices with equipment that was not wholly suited for the task at hand. In short, better equipment, training and supervision should have been provided. Working on or near a fragile roof or materials is not a task to be undertaken without proper planning, and without having the appropriate safety measures in place at all times."
There are on average 8 fatalities a year as a result of falls through fragile materials. We offer a range of access platforms and products which are designed to ensure work on fragile materials can be carried out safely. These include the Board-Walk lightweight walkway system which is an open mesh walkway system which provides users with a safe working position.