latest news
Access points and unprotected edges roof top danger zones
By Mark Dolan, General Manager, Roof Edge Fabrications

If you are a building owner or you're responsible for people at a premises, you are legally required to make sure that work can be carried out safely, particularly when the work is on a roof.
Over the next couple of weeks I'm going to outline the problem of unsafe roofs and provide advice on how you can minimise the risks by looking at common danger areas such as Access, Unprotected Edges /Open Sides and Walkways.
Accessing a roof safely
A roof can be accessed in a variety of ways including through a doorway, roof hatch, from a ladder or a MEWP, but whatever form of access is being used, your priority must be to reduce the risks to employees and/or those accessing the roof.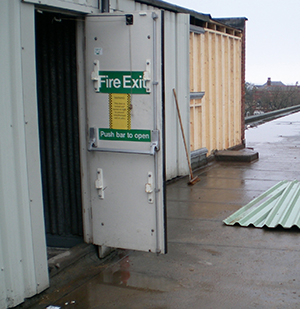 Ensuring the roof is safe, secure and easy to navigate around is essential so make sure that the area is properly lit and free from obstructions. If the roof is being accessed via a ladder, you must make sure the ladder is fit for purpose, for example, are there any damaged or loose rungs, are the stiles intact?
Always use common sense, if you think something is dangerous, then it probably is, so you should take immediate action before someone gets injured or worse. If a ladder is broken, replace it so that access is safe, secure and easy at all times.
Unprotected Edges
Once you're happy that the problem of safe access has been addressed, you need to make sure that people remain safe once on the roof. After all, what's the point of making sure people can get onto a roof safely if once there they're in danger?
Areas to look at include:
Roof Hatches -

are they at a safe distance from the leading edge?
Ladders Access – railings should be installed either side of ladders accessing a roof
Parapet Walls – these must be at least 950mm high
Again, it's a case of using your common sense, if you think the roof access hatch is too close to the leading edge, take appropriate steps to ensure the safety of those accessing the area.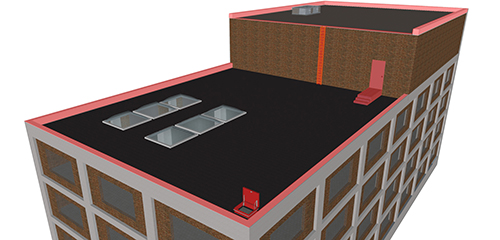 The next step?
Next week I will be looking at how you can provide a safe and secure walkway once on the roof to allow people to access the areas they need without risk. What you consider to be the easiest route may not necessarily be the safest.