latest news
Edge protection for roofs with limited space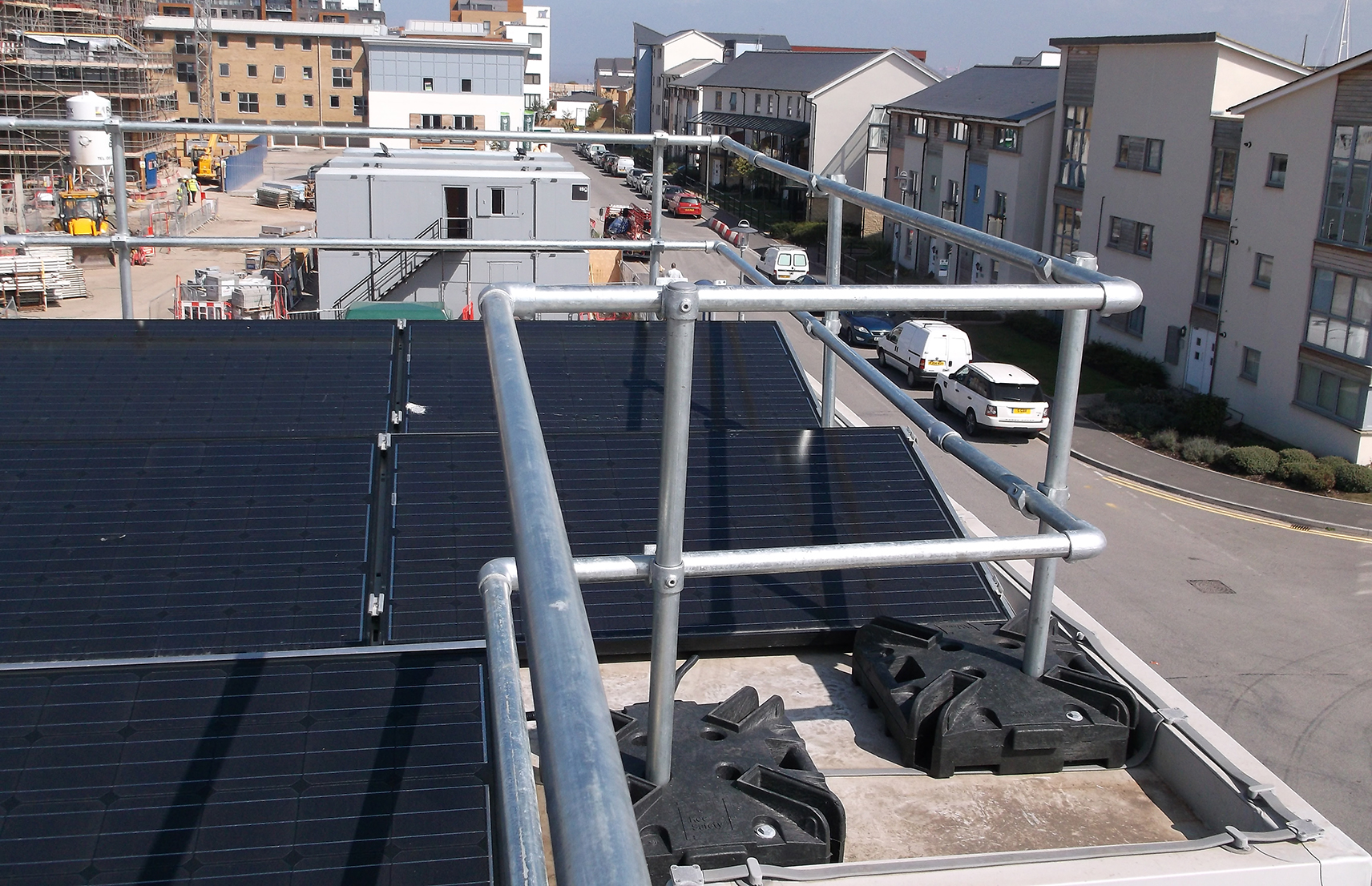 KeeGuard® Premium is the ideal guardrail solution for roofs with limited space or for when you require temporary edge protection.
As the system does not require counterweights along the full run, the guardrail is suitable for areas where traditional counterweight systems are unsuitable or where potential trip hazards are a concern. In addition KeeGuard® Premium is free standing so does not require fixing to the roof's membrane/structure making it suitable for temporary collective protection.
KeeGuard® Premium features unique 2 part interlocking, recycled PVC base weights which can be split in two for ease of carrying by a single person, while specially designed moulded handles enable the weights to be carried easily by two people.
KeeGuard® Premium is fully tested to EN 13374