latest news
Introducing KeeGuard Topfix for metal roofs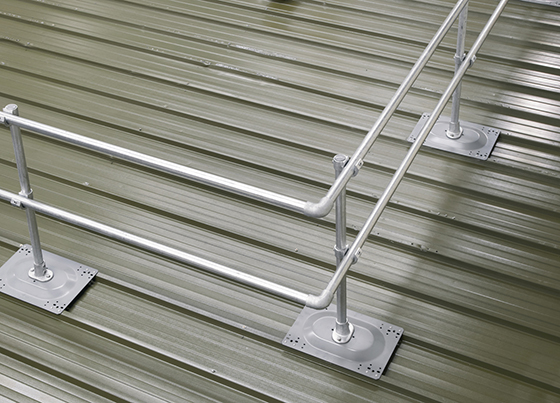 We've expanded our range of edge protection solutions with the introduction of KeeGuard® Topfix for standing seam and metal profile roofs.
KeeGuard® Topfix comprises a specially designed powder coated base plate with multiple fixing centres which is fixed directly on to the profile sheeting. This unique plate design allows the system to be fitted to a wide range of profile sheet centres. Base plates for standing seam roofs are fixed using non-penetrative clamps while rivets and butyl sealing strip are used on metal profile roofs for minimal penetration and to maintain the roof's integrity.
The addition of KeeGuard® Topfix to our range of edge protection systems, provides us with greater flexibility when offering you a choice of solutions to your fall protection requirements.