latest news
Safety harnesses: the Roof Edge guide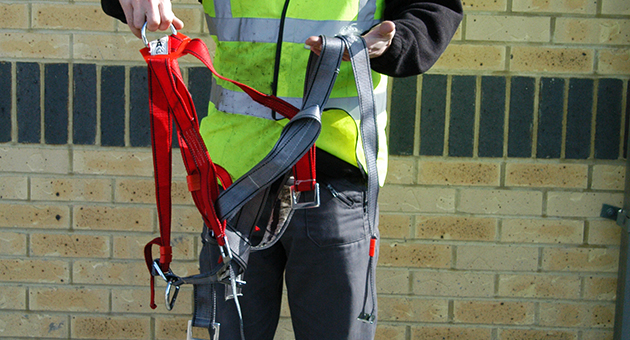 By Mark Dolan, Roof Edge General Manager
Fall protection, both collective and personal, is vitally important for those working at height.
In the work at height hierarchy, collective equipment such as guardrails are preferable to personal equipment like harnesses - as they doesn't require the user to be trained in its use, or rely on their competence - but in situations where personal protective equipment is required, it's vital the user knows how to inspect and use it properly.
In this blog we outline the importance of harness training, so the next time you come across a situation where it's necessary for you or your team to wear one, you'll know what to look for.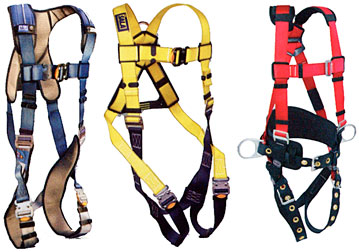 Choosing the right harness
When selecting your harness, it's important you choose one designed with the type of work that needs to be done in mind. For an electrical installation, for example, you'll want a combination of fall arrest and positioning, such as a 5 point harness with waist connectors. Harnesses will usually feature:
> Webbing
> Side, rear and frontal D-rings
> Lanyard connections
> Adjustable waist and leg straps
Wearing the wrong type of harness, or wearing it incorrectly, can lead to serious injury, or worse.
Proper harness inspection
As with all PPE, you need to examine your harnesses extensively every 12 months, at minimum. They should also be subject to pre-use checks, detailed periodic inspections and interim inspections.
Remember: harnesses could save your life one day, and it doesn't take much to make sure they're in top condition.
Pre-use checks must be carried out before each use and should include the following visual and tactile inspections:
> Webbing: Check for signs of damage such as bobbling/strained or badly pulled webbing, cracks, cuts or fraying as well as loose stitching or fading which may indicate the fibre structure has been compromised.
> Buckles: Make sure all rivets are tight and buckles aren't bent, chipped or have sharp edges protruding and that all stitching is intact.
> D-Rings: Check for any signs of distortion, fatigue or rust and make sure the ring pivots freely.
> Plastic Loops: Check for broken, cracked or damaged loops.
> Straps and rope: Carefully check straps for signs of fraying or broken fibres. Inspect clips on straps and check for loose stitching.
> Label: Make sure the label includes the serial number, manufacturing and inspection dates.
If you wear your harness incorrectly, you may as well not wear one at all, so it's essential that you or your team know how to put one on properly when necessary.
Wearing a harness properly
How to put a harness on.
Better safe than sorry
Harnesses are an integral part of many fall protection systems, so making sure yours is safe to use and fitted properly is important, as the person who eventually uses it could suffer serious injury in the event of failure.
All managers and users should be trained on harness selection, inspection and usage, so they fully understand the ins and outs of harness use, and when a harness is unsafe. Done right, it could save a life.