latest news
Why do I need my fall protection system inspecting?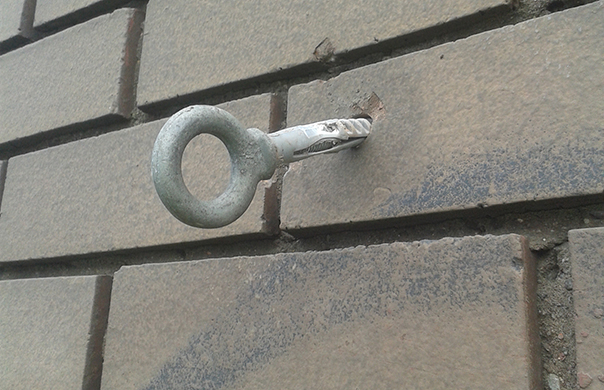 By Mark Dolan, General Manager, Roof Edge Fabrications
In last week's post on how to ensure equipment is safe to use we explained the importance of inspection and recertification of fall protection equipment. Continuing with this topic, we've collated a series of images to demonstrate some of the faults we come across on site. The scary thing about these is that they were being relied on by people working at height.
This eyebolt was being used as a ladder tie but as you can see, it's not fixed securely to the structure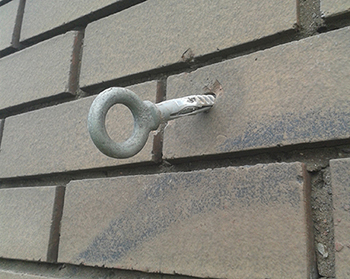 The weights on this mobile anchor should have rubber boots on them to increase the anchor's frictional resistance and to protect the roof.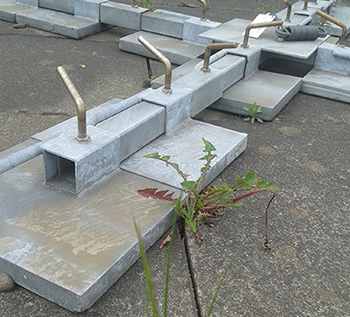 While wire had been wrapped around this mobile man anchor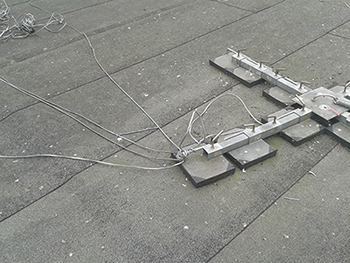 And finally, would you trust this lifeline system if you fell?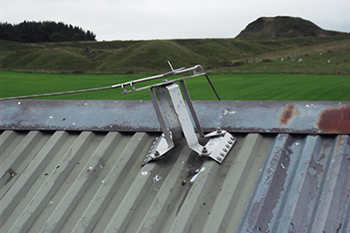 As we explained last week, fall protection equipment must be maintained at least once a year by a competent person or company and it's essential that anyone using the equipment must have the appropriate level of instruction, supervision and training.
Work at height is by nature dangerous, so you need to do all that you can to ensure all work can be carried out safely. If you're not sure about the safety of your fall protection system or would like to discuss annual inspection and recertification, please feel free to contact us on Tel: 0141 949 1014 or email: [email protected]