latest news
Work at Height Audits and Assessments Part 2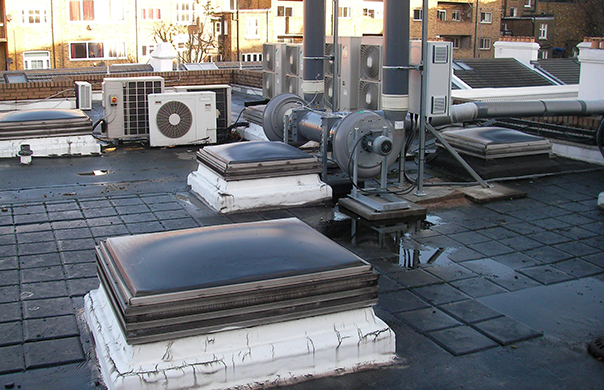 By Mark Dolan, General Manager, Roof Edge Fabrications
Last week I discussed how to ensure work at height is being planned properly by giving an overview of who is responsible for audits and what should be included in your work at height policy. This week I'm concluding this by looking at how to assess individual tasks and explaining why you need to ensure competency of those you contract to carry out the tasks.


Assessing Individual Tasks
When it comes to assessing tasks, your responsibilities will vary depending on who is carrying out the task, and how.
If your employees are doing the work, you will need to carry out a thorough risk assessment of what's required and prepare a method statement for the work. However, if you are employing a contractor, you would expect them to provide you with a suitable and sufficient risk assessment and method statement. Say, for example, you're employing an air conditioning contractor to service the plant and equipment on your flat roof on a quarterly basis.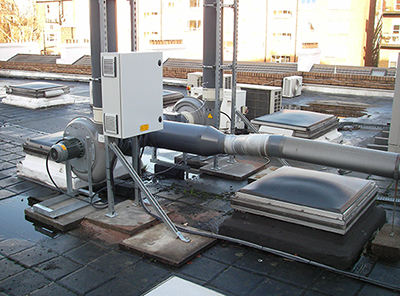 Your first action would be to carry out an audit of the tasks so that you can see for yourself what's required. Areas to look at and consider during the audit could include:
The frequency of access - is three times a year frequent or infrequent?
In an ideal world, the building would have a sufficiently high parapet to provide protection from falling - but what height should this be?
If the parapet is low, should permanent edge protection or suitable demarcation be considered?
What exactly is suitable demarcation and what is the correct height and positioning?


If you're not sure of any of the above, then you should seek advice from someone who is competent to carry out such audits.
Once the audit has been completed, you're ready to hire a contractor. As you're responsible for the safety of contractors working on your building you'll need to check that they're competent to do the work, so ask for the following from then before proceeding:
Relevant insurance details
Risk assessment relevant to the particular tasks
Safe system of work/method statement for the particular task
For added peace of mind, you could also request:
H&S Policy
Training records for the task and equipment being used
Maintenance & inspection records for equipment being used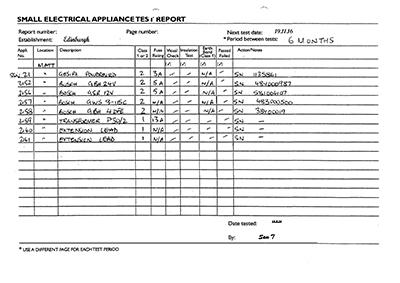 You should then review the contractor's Risk Assessment and Method Statement against your own audit. This may well lead to further questions, such as:
If they're using anchorage points to carry out the work, are these being used as restraint or fall arrest?
Will the building's structure support the imposed loads?
Are they using the correct PPE combination?
If the contractor falls, is there sufficient fall height for the PPE combination to deploy and arrest them safely?
Is there a rescue plan, policy and equipment in place in the event of a fall?
When you're happy with the contractor's risk assessment and method statement, and confident that they will carry out the work safely, then there's no reason why they cannot proceed. If, however, you're not sure that these or any other questions have been answered sufficiently, then you should review the contractor's competency and seek professional advice.


Competency
Anyone assessing the risks or carrying out work at height must be competent to do so. Competency is defined as having sufficient training and qualification in the appropriate areas, to have applied this and, more importantly, to have considerable experience within the specific environment to determine the level of application in proportion to the identified risks.
A work at height audit and risk assessments will require a knowledge and practical application of current legislation, products and standards, as well as structural knowledge of a building.
If you, or your contractor, are unsure about any areas identified here, or don't know the answers to some of the questions raised, then you should consult a company that is an expert in this area, and one that can demonstrate its competency when it comes to work at height.