latest news
A simple guide to ladder safety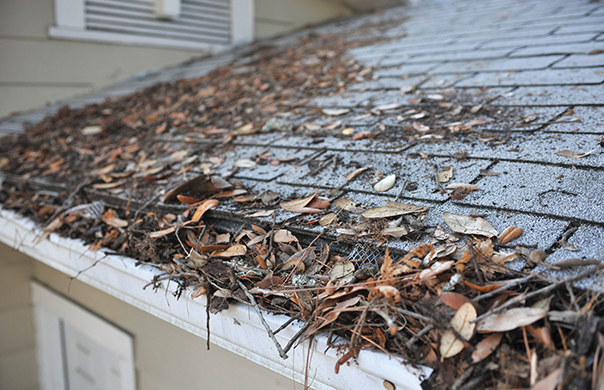 By Mark Dolan, General Manager, Roof Edge Fabrications
What do rain, high winds, Christmas and trees have in common?
Ladders. This is the time of year when people get their ladders out to clear leaves and debris from gutters following heavy rain and high winds or to put up Christmas decorations and lights.
It's estimated that over two million ladders are used daily in the UK and more than a third of all reported fall from height incidents involve ladders and step ladders, so before you take your first step onto that ladder, think about what you're doing and whether a ladder is suitable for the task.
When to use a ladder
Many people still think that ladders are banned under health & safety law, but this is not the case. If you've carried out a risk assessment and it shows that other equipment is not justified or suitable, for example, due to low risk and short duration work, then you can use a ladder. However, you should only use a ladder where it can be used safely and if you're competent to do so. That means you have been given appropriate training, instruction and understand how to use the equipment safely.
Check the ladder is safe
Pre-use checks should be carried out by the user before first using the ladder and if circumstances change. For example if the ladder has been dropped or is moved to different ground such as from dry to wet and muddy ground.
When carrying out checks on ladders, inspect the stiles, feet, rungs and any locking mechanisms for signs of damage, wear and tear or missing components.
Using a ladder safely
Once you've carried out a risk assessment and pre-use inspection, there a number a number of general rules you need to take into consideration to ensure safe use of the ladder, these include:
Make sure the ladder is the right height for the task to avoid overreaching
Don't overload the ladder – always check the load and class rating of the ladder to make sure it's suitable for the task.

For example EN 131 is suitable for trade and light industrial use with a static load maximum of 150kg while BS 2037/BS 1129 Class 1 is suitable for heavy duty and industrial use with a maximum load of 175kg.
Always have 3 points of contact, hand and two feet, and face the ladder when climbing up or down.
Securing a ladder
By securing the ladder you can be sure that it can't slip away from the wall or surface. You can secure a ladder by tying it to a suitable point. Tie the ladder by the stiles at the top, part way down or at the bottom, never tie a ladder by its rungs.
If you can't tie the ladder, you can use a stability device such as stand-off or ladder spurs. Only foot a ladder as a last resort.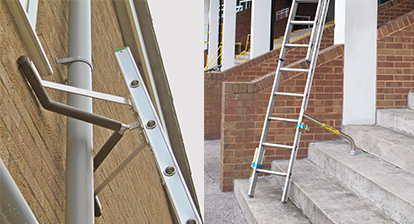 Further information
This steps I've outlined here are a brief guide for when it comes to ladder safety. The main point to remember is that you should never use a ladder without proper planning, instruction and training. So before you start to unblock your gutters or put up the Christmas decorations, make sure you use the right ladder and that it is in good condition, and if you're in any doubt always seek professional advice.
If you have any questions regarding ladder safety or working at height or would like to discuss your requirements, please call us on 0141 949 1014 or email [email protected]