latest news
How to protect workers on fragile roofs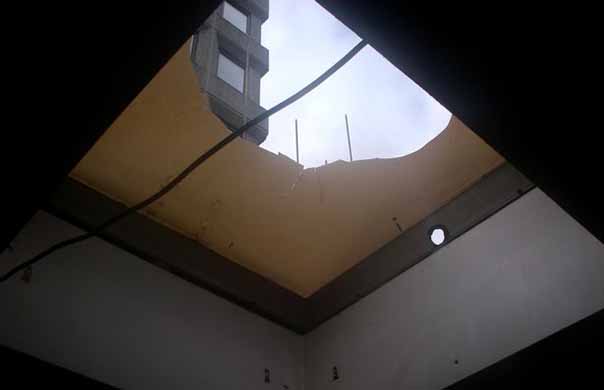 By Mark Dolan, General Manager Roof Edge Fabrications
At the beginning of the year we reported on the prosecution of a cleaning company after an employee suffered life changing injuries falling through a fragile rooflight. Since then there have been a worrying amount of similar stories involving falls through fragile surfaces.

What are the risks?
On average, 7 people are killed each year as a result of falling through a fragile roof or fragile material. Those most at risk are workers in the building maintenance sector who carry out short term work such as roof repair or cleaning.
Accidents tend to occur on industrial roofs including factories, warehouses and on farm buildings where you may find old roof lights, corroded metal sheet, asbestos sheets, wired glass, slates and tiles. Accidents can easily be avoided if the work is planned properly, the correct equipment used and workers are given the appropriate training to carry out the work safely.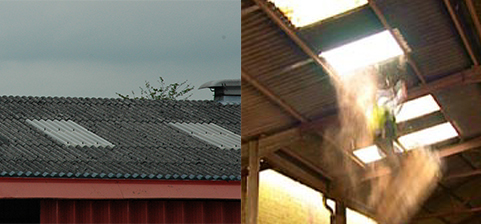 Insist on competency
If you are employing someone to carry out work on your roof you have a legal duty to ensure that they are competent to carry out the work and have experience of working on fragile roofs.

Make sure that the work is planned properly and the contractor has allowed enough time for the work to be carried out safely and not rushed.
How to work safely on fragile roofs
The best way to overcome falls through fragile roofs or materials is to avoid workers going onto the roof in the first place in accordance with the Work at Height Regulations. However this is not always possible so you should follow the Hierarchy of Control in order to establish the safest way to carry out a particular task.
Avoidance:

Where possible, adapt the working method so that tasks can be carried out from a position below using a suitable working platform.

Prevention:

If you're unable to avoid working at height, then see if the work can be carried out with a MEWP instead.

This would provide a safe working platform and enable the work to be carried out without actually stepping on the roof itself.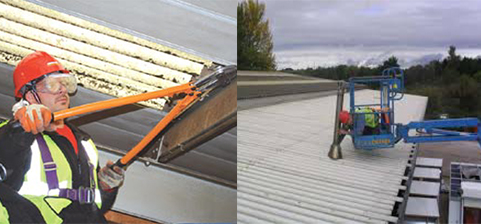 Mitigation:

If Avoidance and Prevention are not possible, you should look at how to mitigate the fall distance and consequences. This could be done by:

Installing perimeter edge protection
Using stagings or platforms fitted with edge protection to spread the load on the roof surface
Protecting fragile areas such as rooflights with covers to prevent access onto the surface
Using harnesses with suitable anchorage points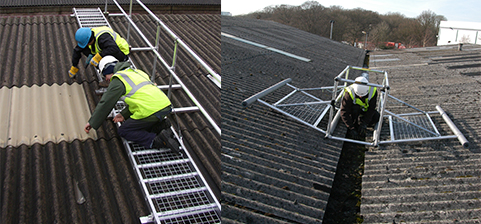 Training is essential
Anyone working at height, whether it's from a MEWP or on the roof itself, must be properly trained on the equipment being used as well as how to work safely at height on fragile surfaces.
With the majority of accidents being as a result of poor management, not equipment failure, anyone responsible for the work should be trained on how to identify potential hazards, carry out a risk assessment of the work that is required and select the appropriate equipment for the task.
Preventing future falls
Working on a fragile roof or fragile surface is extremely hazardous and account for almost a fifth of all fatal fall from height accidents in the construction industry. Falls can easily be prevented with careful planning, proper training, and appropriate supervision and by using equipment specially designed for working on fragile roofs.
Related Posts