latest news
Not cold to the touch handrail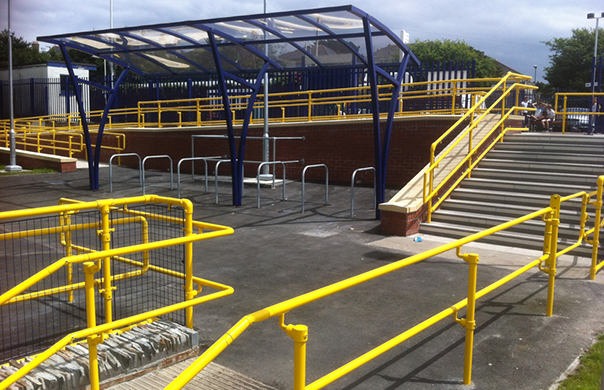 By Mark Dolan, General Manager, Roof Edge Fabrications
Last week I outlined how to provide DDA compliant handrails. In my post I mentioned that handrails should have a continuous smooth surface that's not cold to touch. This is an important area in DDA handrail design, so I thought I'd explain what 'not cold to the touch' means.
As mentioned last week, handrails play an important part in helping people such as those with a disability and the elderly to gain safe access to a building. But correct design of a handrail is essential if it is to be effective which is why it must meet some very specific requirements. For example, the tube diameter should be between 40 and 45mm and provide a smooth and continuous handrail, there should be no sharp edges or snag points, there must be a good visual contrast between the handrail and its background, and not be cold to the touch.
Not cold to the touch applies to external handrail where cold weather could make the handrail become extremely cold, which can stop people using the handrail. This is more likely for those who are sensitive to the cold and could lead to users involuntarily letting go of the handrail because of the cold, which poses a serious safety hazard.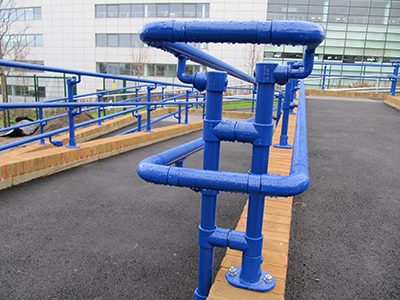 Fittings such as the KEE ACCESS range can be polyester powder coated which is an application that is recognised as meeting the requirements of the Disability Discrimination Act (DDA) by not only providing a surface that is not cold to the touch, but also ensuring there is a visual contrast with the surrounding environment