latest news
Roof Edge top tips for safe roof maintenance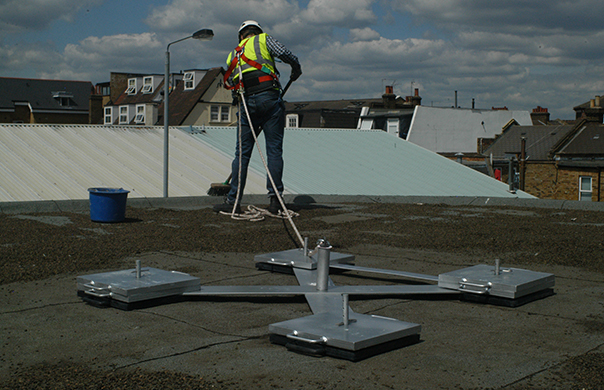 With summer fast approaching, many building owners will be carrying out planned maintenance on the roof of their premises. This maintenance can include both plant and equipment as well as repairs to the roof itself, depending on the type of roof.
Without correct procedures and equipment in place, maintenance can often lead to serious injury or worse. Roof Edge provides several products and systems which make safely maintaining your building easy and efficient.
Kee Walk®
The Kee Walk® roof top walkway system is ideal for not only protecting workers at height, but it can also help to prevent slips and trips by providing a level, anti-slip walking surface on the roof. Kee Walk® can also be used to direct people away from hazards while protecting the roof surface from unnecessary foot traffic and potential damage.
KeeGuard®
If your property is one where regular access to the roof is a necessity, collective protection such as guardrails, like the KeeGuard® and KeeGuard® Topfix systems, can offer a cost effective solution. These systems can be used independently to provide permanent edge protection, or combined with Kee Walk® for a complete solution.
The KeeGuard® range of collective protection includes standard vertical, raked, radiused and folding systems, and is designed to provide permanent edge protection for areas where regular access is required for maintenance and inspection purposes. Each system is freestanding so does not require fixing into the roof's structure or membrane and is suitable for installation on virtually any configuration of flat roofs up to a 10° slope.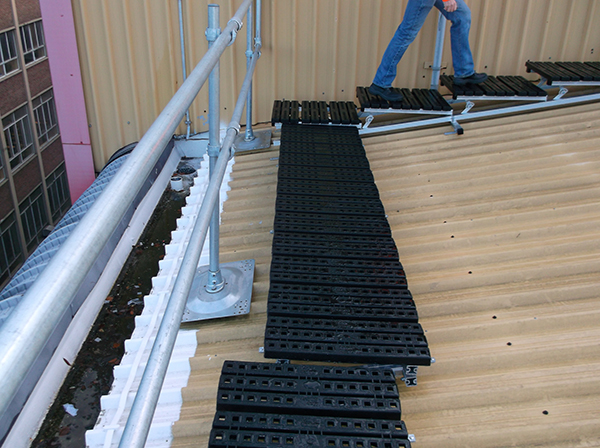 Weightanka
If irregular access is required to your roof for for short term maintenance work, our Weightanka® can help provide a safe solution, avoiding the cost of a full perimeter guardrail system.
The portable, non-penetrating deadweight anchor device is designed for use on roofs with up to a 5° pitch for temporary or permanent applications. Weightanka® is also ideal for situations where other safety devices such as guardrails or permanent anchors are not suitable or available.
Roof Edge is able to provide solutions for many forms of planned maintenance. For further information or to discuss a particular work at height solution please get in touch.