latest news
What are the benefits of powder coating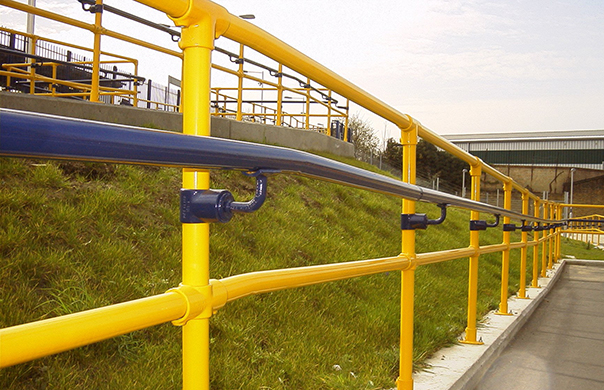 By Mark Dolan, General Manager, Roof Edge Fabrications
In recent Blog posts I've been explaining the benefits of Kee Access fittings and how they are ideal for providing DDA compliant handrails as they meet the 'not cold to the touch' requirements and can be powder coated to provide a visual contrast to their surroundings.
While a visual contrast is essential in helping the partially sighted to see the handrail, powder coating can also be applied for aesthetic and safety reasons, and with a wide range of RAL colours available, the options are extensive.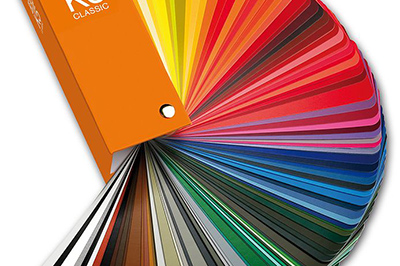 Powder Coating or Paint?
Powder coating is a type of coating (polyester or epoxy) which is applied as a free-flowing, dry powder and then heated to fuse into a protective layer that is tougher than paint. The end result is an extremely durable finish that is chip, scratch and fade resistant.

The main difference between a conventional liquid paint and a powder coating is that the powder coating does not contain VOCs or require a solvent to keep the binder and filler parts in a liquid suspension form, making powder coating an environmentally friendly solution.
Complying with Regulations
There are some 3 million people in the UK who suffer from some form of visual impairment. Around 80% of these can recognise colour differences, while 96% of those registered blind can detect some light. With this in mind, contrast is important in order to help people navigate safely in and around a building.
By powder coating handrails you are meeting the requirements of the Equality Act (previously Disability Discrimination Act) and the Building Regulations Part M as you are providing a colour contrasting surface that is 'not cold to the touch.'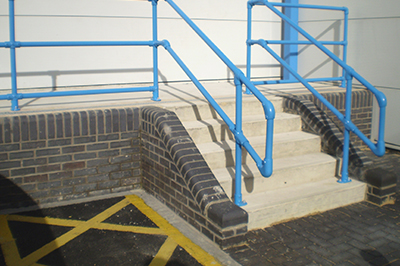 Not Just for Regulations
As mentioned at the beginning of this post, handrails are not powder coated merely to meet legislation and to provide DDA compliant handrails, powder coating can also be applied for aesthetic and safety reasons.
For example, balustrades, railings, handrails and guardrails can be powder coated to blend in with a building or even to provide a feature, while railings powder coated in safety yellow are ideal for providing a safe demarcated route in industrial areas, warehouses and loading bays.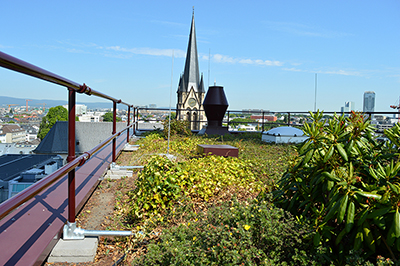 Why Powder Coat?
Whether it's for functional, aesthetic or safety reasons, powder coating offers a far more viable solution than painting. Application is quick, environmentally friendly and the end result is an extremely durable finish that is available in a vast range of colours.